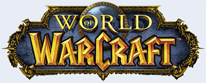 ZRUSENO !!!!!!!!!!
To na co mnozi dlouho cekali, co chteli, na co se tesi je tu!!
Gameparty team se spojil s Virnikem a jeho WoW server vzal pod svoje kridla, takze vam prinasime to nejlepsi co muzete v ČR najit
vse potrebne pro hrani, informace, vlastni wow forum najdete na
wow.gameparty.cz
Prejeme prijemne hrani
ZRUSENO !!!!!!!!!!